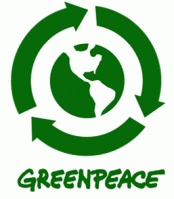 Job title: Sr. Territory Manager
Unit: Fund Raising
Reports to: National Direct Dialogue Manager
Location: Mumbai
Purpose of job:
Direct Dialogue(DD) – refers to Greenpeace's street fundraising model where staff stand on streets and approach members of the public to explain Greenpeace campaigns & victories and seek donations from them. These can be regular monthly donations as well as one-time donations.
Manage direct dialogue operations in the assigned city.
Main duties:
• Support the line manager in developing the plans and budgets for the assigned city
• Implement direct dialogue fundraising plans & objectives and meet targets set for the different fundraising avenues, i.e. street fundraising, outreach, educational institutions, one-time donations etc.
• Conceptualize events & identify opportunities for various FR avenues. Develop a calendar of FR activities for your city
• Monitor and regularly report back on FR results, allocated expense budget and agreed KPIs
• Regularly monitor the external environment, developments on the field, and report back to the line manager