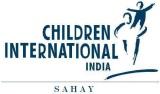 CHILDREN INTERNATIONAL INDIA

Fundraising Co-ordinator (Acquisition) – Delhi

Report to: Manager Marketing and Development
Children International is a non-profit, humanitarian organization dedicated to alleviating the burdens and effects of poverty on Indian children.
Our child sponsorship program provides medical, educational, material and emotional aid to impoverished children in the country. We provide sponsored children with the opportunity to break the cycle of poverty and realize their full potential.
Our mission is to bring real and lasting change to children living in poverty. In partnership with our contributors, we reduce their daily struggles, invest in their potential, and provide them with the opportunity to grow up healthy, educated and prepared to succeed and contribute to the society.
Our vision is that every child graduates from our program as a healthy, educated, self-reliant adult with the ability and drive to break free from poverty while improving their own communities.
Implement the fundraising strategy for Individual fundraising in conjunction with the Marketing & Development Manager.

Achieve agreed income goals on monthly, quarterly and yearly basis.

Develop, implement and set procedures and systems to ensure an organized and planned approach to our fundraising activities in line with Children International India's Policies.

Undertake monitoring and evaluation on regular basis of fundraising activities and achievements related to agreed targets and cost/income ratio.

Recruit, train, lead and motivate 30 – 40 fundraising team and train them on regular basis.

Support, guide and monitor recruitments of fundraising staff on regular basis in collaboration with the Team Leaders and Human Resource personnel.

Up scaling and improving existing activities by seeking corporate permissions, residential permissions etc to enhance Individual fundraising.

Explore, co-ordinate and implement successful fundraising methods from other operations.

Develop and protect Children International India's brand status.

Monitoring the data management system for Fundraising operation.

To take up the complete charge for the respective Fundraising Office w.r.t agreed income, expenses and other targets.

Responsible for developing daily, weekly and monthly reports to Line manager.

Other responsibilities as and when assigned by the line manager.
Minimum 2-4 years fundraising experience in NGO sector with demonstrable track record.
Minimum Master's Degree. MBA's preferred.
Excellent knowledge of English both verbal and written.

Ability to recruit, train, lead and motivate the team of fundraiser.

Innovative and strategic thinking but also hands-on.

Result driven to reach ambitious growth.

Motivator and team builder and enable individuals to reach potential.

Demonstrable problem-solving and analytical ability on complex problems.

Ability to budget and to monitor income and expenditure.

Understanding of different fundraising channels like Face 2 Face, Telemarketing, Telefacing, Direct Mail, online, etc.

Existing network within corporate sector would be desirable.

Knowledge and experience of the donor community in India would be desirable.

Social Entrepreneur Approach to non- profit sustainability.

Highly performance oriented/ target oriented.

Excellent team player Innovative, Aggressive & persistent.
Proficiency in reading and writing English

Organizational skills

Reliable attendance.

Interpersonal skills

Good communication skills.

Listening skills.

Should have a positive attitude.

Energetic and Enthusiastic personality.

Self-Control & Assertiveness.
Main Characteristics of the position:
Working Schedule: Monday to Saturday – 9.00 AM to 6.00 PM

Type of Contract – Regular

3.6 to 4.8 lakhs depending upon right candidate for the profile.

Attractive Incentive structure on Team's Performance.
Interested candidates can send in their CVs with the subject line indicating Code – CIFRC – Delhi at

ciindiacareers@children.org.in

. Please note that only short listed candidates will be contacted. Last date for application is 31st August 2014