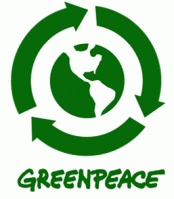 Job title: Sr. Territory Manager
Unit: Fund Raising
Reports to: National Direct Dialogue Manager
Location: Mumbai
Purpose of job:
Direct Dialogue(DD) – refers to Greenpeace's street fundraising model where staff stand on streets and approach members of the public to explain Greenpeace campaigns & victories and seek donations from them. These can be regular monthly donations as well as one-time donations.
Manage direct dialogue operations in the assigned city.
Main duties:
• Support the line manager in developing the plans and budgets for the assigned city
• Implement direct dialogue fundraising plans & objectives and meet targets set for the different fundraising avenues, i.e. street fundraising, outreach, educational institutions, one-time donations etc.
• Conceptualize events & identify opportunities for various FR avenues. Develop a calendar of FR activities for your city
• Monitor and regularly report back on FR results, allocated expense budget and agreed KPIs
• Regularly monitor the external environment, developments on the field, and report back to the line manager
• Ensure agreed operational processes and protocols are followed in your city
• Ensure campaign moments and messages are communicated by the DD team
• First level line management responsibility for 7 people of a total team size of 25-30 staff
• Meet targets for recruitment of staff in the local office given the high attrition rate
• Ensure the team's campaign knowledge & fundraising skills meet standards
• Supervise admin staff in the office and ensure all admin duties are completed as per policies & guidelines
• Ensure low attrition of staff by appropriate staff selection, staff motivation, rewards & recognition
• Budget management – manage a delegated budget for specific purposes and in-charge of the petty cash in the local office.
• Provide public engagement & media support in the city as and when required
• Ensure Greenpeace communication through Direct dialogue is according to the standards of the Organization.
Decisions:
Within Greenpeace India operating guidelines the job-holder has decision-making authority to:
• Appointment and separations of recruiters & team leaders
• Decide on deployment of staff across locations & FR strands in the city
Resources:
• People: Line management responsibility of around 7-8 direct reporting staff
• Financial: manages a delegated budget including petty cash and has individual income generation targets
• Premises: Maintaining and safeguarding office assets & infrastructure
Applied knowledge and skill:
• Experience in sales/marketing in a service industry
• Experience in handling team size of 20-30 people in the age group of 21-35
• Ability to understand Greenpeace campaign issues and translate them into fundraising pitches to prospects
• Should be good at writing and speaking English the local language
• Basic computer skills and experience in managing and analysing data
Organisation Skills:
Planning and organising:
• Plan the work of each of the teams working on the different strand/avenue of fundraising in his city – i.e. street, outreach, educational institutes etc. over the plan period
Analysis:
• Analysis of Direct dialogue results and taking corrective action
• Analyze which venue gives better result in which time of the year.
Innovation:
• Conceptualize and implement events for fundraising based on ROI, staff motivation and other criteria
• Take initiative to take corrective action when FR results are not as per plans with the support of the manager.
• Initiate creative activities to be conducted during a DD program on Street or Outreach Venue.
Work environment:
Occasional travel to Head office for FR & Skill share meetings.
Other essential requirements:
Any other duties as assigned by the line manager
Note: all responses should exclude participation in any voluntary actions or activities that are not formally part of the job
Applications can be routed to deb.kumar@greenpeace.org and the CTC for this positions is 6lakhs/annum.
Apply by: December 05, 2015