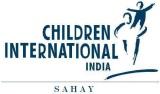 CHILDREN INTERNATIONAL INDIA

Executive Fundraising (Acquisition) – Delhi

Reports to: Team Co-ordinator - Delhi
Children International is a non-profit, humanitarian organization dedicated to alleviating the burdens and effects of poverty on Indian children.
Our child sponsorship program provides medical, educational, material and emotional aid to impoverished children in the country. We provide sponsored children with the opportunity to break the cycle of poverty and realize their full potential.
Our mission is to bring real and lasting change to children living in poverty. In partnership with our contributors, we reduce their daily struggles, invest in their potential, and provide them with the opportunity to grow up healthy, educated and prepared to succeed and contribute to the society.
Our vision is that every child graduates from our program as a healthy, educated, self-reliant adult with the ability and drive to break free from poverty while improving their own communities.
To generate funds through the face to face fundraising technique using the prescribed products by the organization (Sponsorship on monthly basis)

To communicate effectively to potential sponsors on the activities of the organization as trained during the induction process.

To participate in all the campaigns, fundraising, public engagement and other Children International India activity as per organizational requirements.

To achieve agreed individual acquisition income targets on monthly, quarterly and yearly basis.

To identify potential locations for running fundraising campaigns for the team.

To play active role in the overall target achievement of the team.

To ensure that all the field generated information is properly entered in the sponsor mandate form and daily report.

To ensure confidentiality of information pertaining to Children International India by him/herself.

To represent Children International India in a responsible manner as per the norms.

Ensure the self is well equipped with various fundraising tools and methods.

Responsible for following system and procedures and usage of right training and information.

Maintaining, updating and review the daily call back report of his/herself.

Explore, Coordinate and implement successful fundraising methods from other colleagues and offices.

Share the leads and information of the contact persons in various corporates & residential with the Team Leader to seek corporate permissions & residential permissions etc to upscale and improve existing Individual fundraising activities.

Other responsibilities as and when assigned by the line manager.
Fresher/1 year in face to face fundraising in NGO sector/ sales and marketing preferably in direct marketing like door to door, street marketing etc.
Minimum Graduates/PG –Marketing
Excellent communication and interpersonal skills.

Convincing personality.

He/she should be a go-getter.

Result driven to reach ambitious growth.

Demonstrable problem-solving and analytical ability on complex problems.

Highly performance oriented/ target oriented.
Proficiency in reading and writing English

Reliable attendance.

Interpersonal skills

Good communication skills.

Listening skills.

Should have a Positive attitude.

Energetic and Enthusiastic personality.

Self-Control & Assertiveness.
Main Characteristics of the position:
Working Schedule: Monday to Saturday – 9.00 AM to 6.00 PM

Type of Contract – Regular

1.8 to 2.4 lacs per annum depending upon right candidate for the profile.

Attractive Incentive structure on Individual Performance.
Interested candidates can send in their CVs with the subject line indicating Code: CIECF - Delhi at
ciindiacareers@children.org.in
Please note that only short listed candidates will be contacted. Last date for application is 31st August 2014