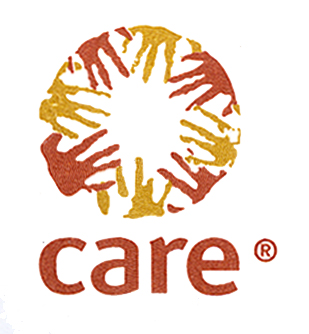 Position: MIS OFFICER
Grade/Level G
Project GIRLS' EDUCATION PROGRAM
Reports to: PRINCIPAL INVESTIGATOR, PCTFI
Location: LUCKNOW, UTTAR PRADESH
Job Summary
MIS Assistant, GEP UP would primary be responsible for all data entry, compilation, tabulation and graphical representation of data of the program and in particular of PCTFI research. He will be responsible for the data base management of the program. S/he would undertake the responsibility of entering all MIS data that is coming from monthly reports of the Learning Enhancement Project as well as Academic Support to KGBV project. S/he will also undertake the responsibility of entering data for various studies that will be planned under GEP. Besides this, the person would help GEP team to maintain library data base and will keep track of issued and returned books, periodicals and journals. S/he will be participate in planning, conduct and oversight of researches, documentation conducted. The person will be responsible for data analysis in consultation with MEO.
Key Responsibilities
Key Job responsibilities
a Support development and updation of project monitoring system
• Support development of the project monitoring system in accordance with the project requirements.
• Setting up new MIS system as per project implementation framework.
• Provide support in donor reporting in terms of data from MIS and assessment surveys.
• Maintain a live impact and outcome database for ready retrieval
• Ensure the collection and submission of the project information on an annual basis
• Compile state/district/national wise specific indicators database and update on regular basis.
• Collate relevant DISE data for program district/blocks.
b Support in data compilation:
• Compile data for PCTFI study, and for GEP projects including KGBV, school improvement, leadership, in the agreed upon formats on monthly basis.
• Compile school information [i.e. one-time information which includes details of teacher and student enrollment, social category etc] for all GEP programs in the state.
• Data entry and compilation of children's assessment data annually or biannually for all GEP programs in the state.
• Crosscheck data entered into the format so as to ensure its accuracy; point out the gaps, inconsistency, or ambiguity in some data to the team for ensuring corrective actions
• Undertake the task of entering data collected through research and studies
• Create a database of hard and softcopies for future reference.
c Support state team in data analysis, tabulation, graphical representation:
• Work with MEO to develop analysis framework.
• Analyze data and generate report based on agreed framework.
• Tabulate data from regular monthly reports in consultation with MEO
• Tabulate annual assessment results of children at the state level
• Generate tables, charts, and graphs as per the program requirement.
• Tabulation and analysis of data emerging from monitoring reports/ research studies through SPSS, Access or any other appropriate software.
d Data base management
• Ensure filing and management of all data including monitoring reports, baseline data, data related to research studies as well as other data as per program requirement
• Ensure that relevant database is available for regular meetings and reviews
• Ensure safe keeping and back up of the MIS data of the unit.
• Take back up of all computers of GEP, UP
• Ensure tagging and entry of library books as well as CDs
• Maintain register for issuing of books /CDs
• Ensure return of library books/CDs on time
• Support Program Assistant in preparing distribution plan for learning material, books and other material for LEP and KGBV schools
e Support the GEP team in developing or strengthening MIS software:
• MA will help the state team in developing and strengthening appropriate MIS software
• S/he will coordinate with state team so as to understand the program requirements with regards to MIS
• Will work in close coordination with external resource person for developing software based data base and monitoring system
f Filing and organizing monthly reports/ case studies and other documents:
• File hard-copies as well as softcopies of monthly reports, case studies as well as other documents such as concept notes as directed by MEO/PM.
• File list of books and CDs procured
Key Contacts / Relationships
• Monitoring Evaluation Officer, GEP
• Principle Investigator, GEP
• Program Manager, GEP
• Technical Associate and District Coordinators
• Technical Director, Education
Qualification & Experience
Qualification:
• Graduate degree
• 'O' level diploma as per DOEACC standard
• Command over MS office operations, knowledge SPSS, VB and Access
Experience- 2 Years
• Developing coding sheets for qualitative data.
• Developing compilation tables, and develop analysis plan.
• Using SPSS and Excel software to analyse data based on analysis plan.
• Developing graphical representation of analysis.
Skills & Competencies
• Good command over written as well as verbal Hindi and working knowledge of English
• Good mathematical skills Good inter-personal skills
• Good team player
• Able to understand the field realities
Candidates should visit http://apps.careindia.org/eis/Recruitment/frmCareerOptions.aspx to apply for the positions online.
The last date of receiving applications will be 17th January 2014. Only short-listed candidates would be contacted.
"CARE India is an equal opportunity and diversity promoting employer. Therefore Women, persons differently abled, SC/ST/ OBC candidates are especially encouraged to apply"