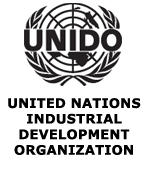 VACANCY ANNOUNCEMENT TEMPORARY APPOINTMENT OF PROJECT PERSONNEL
EXTERNAL
Only nationals and/or permanent residents of the country of the duty station are eligible to apply. Female candidates are particularly encouraged to apply.
Vacancy Announcement No:

VA2014_ISA_EXT_000049
Duty Station: Kenya
Date of Issuance:

14 May 2014
Post Title and Level:

National Project Coordinator, SB4 - Local Professional (Junior & Mid Level)
Type of Appointment:

Individual Service Agreement
Closing Date:

03 June 2014
Organizational Context
The United Nations Industrial Development Organization (UNIDO)

is a specialized agency of the United Nations. Its mandate is to promote and accelerate sustainable industrial development in developing countries and economies in transition, and work towards improving living conditions in the world's poorest countries by drawing on its combined global resources and expertise.
The Programme Development and Technical Cooperation Division (PTC)

is responsible for providing Technical Cooperation (TC) services on technological and economic issues covered by

UNIDO's

mandate in developing countries and countries with economies in transition. The Division is made up of six technical Branches and of the Field Offices which comprise UNIDO's field presence in the regions supported by the Organization. The Division further houses the Bureau for Result Monitoring as well as the Bureau for Regional Programmes.
The Trade Capacity Branch (TCB) is responsible for assisting developing countries and countries with economies in transition to develop their capacity to trade and integrate into global value chains through effective participation in the rules-based global trading system. These countries often face constraints arising from the lack of competitive productive supply capacity of tradable goods, which meet quality, health, safety, environmental, sustainability and consumer protection requirements of targeted markets. They also frequently lack the capacity to implement the multilateral trading system provisions for imported and exported products, in particular the WTO agreements on Technical Barriers to Trade (TBT) and Sanitary and Phytosanitary Measures (SPS). The absence of a capacity to establish compliance with market requirements and the lack of internationally accepted local proof of such compliance restricts the ability of developing countries to exploit trade opportunities and access markets. The branch therefore seeks to meet two related development objectives: first, to strengthen the capacity of countries, productive sectors and suppliers to produce goods that meet requirements set by foreign buyers and markets; and second to build up the national and regional quality infrastructure needed to provide internationally recognized quality assurance services, including for the development of standards and technical regulations, the establishment of product testing facilities and calibration laboratories, the creation of quality management systems and product traceability, management system certification, inspection and accreditation mechanisms, and the development of systems for ensuring food safety and consumer protection. In carrying out its work, the branch cooperates closely with other UNIDO units responsible for strengthening the productive sectors of developing countries and countries with economies in transition.
Project context:
The overall objective of the Standards and Market Access Programme (SMAP) is to enhance market access and competitiveness of Kenya's animal and plant-based products, through greater adoption of relevant international standards and improved regulation and enforcement in the country.
The programme (SMAP-project) has three specific objectives:
1) To contribute to the domestication of international standards for animal and plant-based products;
2) To enhance the capacities of the key Kenyan institutions in the enforcement of standards for animal and plant-based products and in service delivery;
3) To broaden the demand for SPS testing and standardization of quality in animal and plant-based products.
Objectives No. 1 and 2 will be implemented by the national competent authorities of Kenya, Kenya Bureau of Standards (KEBS), Kenya Plant Health Inspectorate Service (KEPHIS) and The Department of Veterinary Services (DVS). UNIDO will contribute to the achievement of Objective No. 3.
The SMAP project aims at promoting competitiveness and market access of Kenya's animal and plant-based products at home and abroad. The business sector is expected to benefit from improved services rendered by inspection and conformity assessment bodies and better product quality, thus leading to increased access to regional and international markets. The intended product diversification and the higher export rates will also be facilitated as a result of the enhanced compliance with relevant international standards and technical regulations.
Accordingly, in addition to the strengthening of the legal framework and the institutional capacity for testing and certifying Kenyan plant and animal-based products, the outreach and service delivery to producers, processors and traders of Kenyan food products should be improved. The standards-related knowledge of Business Membership Organisations(BMOs) will be increased so as to enable them to offer to their members SPS and commercial standards services, including awareness raising on environmental and health aspects of quality production. Moreover, a consumer organisation will also be supported to stimulate the demand side of certification.
Awareness raising workshops will be conducted on SPS and Technical Barriers to Trade (TBT) -related issues in general, and food safety and food quality aspects in particular, for the business community, private sector companies, consumer associations, political stakeholders, and the press. Training will be provided for BMOs and Civil Society organizations (CSOs) on food safety and quality management systems and related preparatory programs such as good agriculture practice, good hygiene practice, good manufacturing practice, good distribution practice. Moreover, the public-private dialogue on standards development (mandatory and voluntary) and related inspection and conformity assessment services rendered by public and private sector bodies will be facilitated among national competent authorities, Business Membership Organisations, private sector service providers and consumer groups.
Duty Station: Nairobi, Kenya
Main Functions
The National Project Coordinator (NPC) will work under the overall supervision of the project manager at the UNIDO headquarters and the Chief Technical Advisor and in close co-operation with the counterpart, in liaison with the UNIDO office in Kenya and UNDP office in Kenya. The NPC will be responsible for the day-to-day implementation and coordination of project activities in the field, for identifying the risks likely to be faced in the implementation of this project and determining ways to overcome or minimise them; (s)he will maintain good working relations with relevant institutions and stakeholders.The incumbent will undertake the following duties:
• Coordinate and monitor the execution of the processes and activities of the project. The NPC is expected to work autonomously and with minimum secretarial support;
• Assist counterparts and project manager to establish and operate the project.
• Prepare and monitor the implementation of work/action/ upgrading plans.
•Undertake field administrative functions through close contacts with the Government/counterparts, local equipment suppliers; accelerate the selection of international/national experts; local purchase of equipment, selection of study travelers for study tours and fellows for fellowships.
Results achieved: Project properly monitored and activities coordinated and local administrative management assured.
B.
Assist in technical delivery of inputs:
• Follow up the delivery of inputs and ensure the achievement of the expected results and the planned work-plan/schedule in the framework of the project;
• Prepare and support the missions of the international consultants (work programme, experts accommodation, transportation) and the work of the national consultants;
• Establish and maintain the required relations and exchange of information with the local authorities, private sector institutions, enterprises, support institutions and other development partners.
Results achieved: Timely and efficient delivery of all inputs
C.
Training and dissemination activities:
• Assist in the identification of participants and inform UNIDO on the participants selected for the seminars, workshops, study tours, and fellowships;
• Participate in and conduct and report on participants evaluation of training activities;
• Keep record of participants of training activities;
• Assist in the development of awareness material for use in the media through collection of relevant material, identification of sub-contractors and development of a dissemination plan.
Results achieved: Timely and efficient delivery and assessment of impact of all activities.
D. Reporting:
• Prepare monthly progress reports including the activities carried out, the achievements, analysis of lessons learned and recommendations. The reports should be prepared in accordance with the reporting system established by UNIDO using MSWord and sent to UNIDO by e-mail; • Prepare a final report at the end of the assignment comprising all relevant information compiled from the interim reports, conclusions and recommendations.
Results achieved: monthly reports and final reports submitted.
Core Competencies:
Results orientation and accountability, Planning and organizing, Communication and trust, Team orientation, Client orientation, Organizational development and innovation
Core values: Integrity, Professionalism, Respect for diversity.
Minimum Requirements
Education:
University - Master's degree or equivalent, in Economics, Business administration or Engineering (Agriculture, Food Processing, Trade Capacity Building or relevant)
UNIDO Languages:
Computer skills:
E-mail (Fully proficient), Internet (Fully proficient), Spreadsheets (Fully proficient), Word processing (Fully proficient).
Field of Expertise:
3 years experience in the related fields:Trade Capacity Building; International Business Administration, Food Safety/ Food Processing, Quality Management. Good practical experience in project coordination in the areas such as trade, food safety, quality management. Excellent team player with the ability to work under pressure and meet strict deadlines. Avail of good communication and interpersonal skills, and the capacity to deal effectively with sensitive issues.
This appointment is limited to the specified project(s) only and does not carry any expectation of renewal.
Employees of UNIDO are expected at all times to uphold the highest standards of integrity, professionalism and respect for diversity, both at work and outside. Only persons who fully and unconditionally commit to these values should consider applying for jobs at UNIDO.
All applications must be submitted online through the Online Recruitment System Correspondence will be undertaken only with candidates who are being considered at an advanced phase of the selection process. Selected candidate(s) may be required to disclose to the Director General the nature and scope of financial and other personal interests and assets in respect of themselves, their spouses and dependants, under the procedures established by the Director General.
Visit the UNIDO web site for details on how to apply:

www.unido.org
NOTE: The Director General retains the discretion to make an appointment to this post at a lower level.
Notice to applicants:
UNIDO does not charge any application, processing, training, interviewing, testing or other fee in connection with the application or recruitment process. If you have received a solicitation for the payment of a fee, please disregard it. Vacant positions within UNIDO are advertised on the official UNIDO website. Should you have any questions concerning persons or companies claiming to be recruiting on behalf of UNIDO and requesting payment of a fee, please contact: recruitment@unido.org